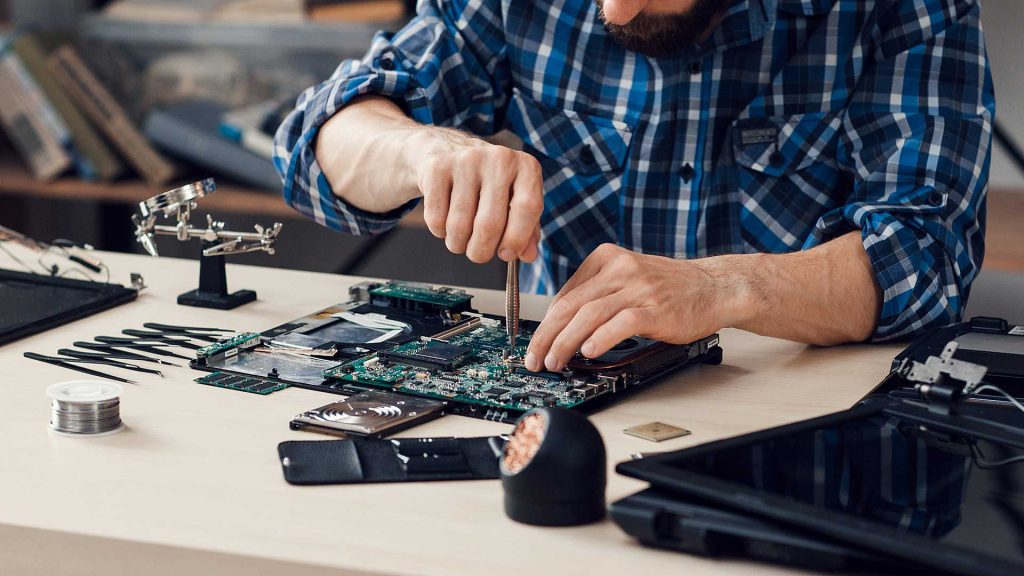 Your Tampa Bay Resource For Computer Repair And Windows Support
MetroTech offers computer repair services and technical support on almost all brands of Windows based desktop computers and laptops. We also offer special services for business workstations and high end gaming computers.
Comprehensive Computer Repair Services For Small Businesses
We are the premier choice in the Tampa Bay area for repairs and support on almost all makes and models of Microsoft Windows based computers. We offer repairs in our Clearwater office, remote support and on-site services.
Flexible Availability
While appointments are encouraged, we know that getting your business computers fixed sometimes requires a last minute urgent need. We can often take a look at your system the same day. Walk in with your computer and get repairs done fast on your own schedule.
Detailed Computer Diagnosis
If your computer isn't starting up or is running excessively slow, we will run a battery of tests to determine hardware and software performance and security. While we work to turn around a diagnosis as soon as possible, these tests can run anywhere from a couple hours to days to complete depending on the condition of the system.
Virus And Hacking Recovery
At MetroTech, our team prides itself on keeping your computer systems safe from outside hacking. Unfortunately, systems can still get compromised for a number of reasons. When they do, they can slow down your computers and put your business' data at risk. Not all over the counter anti-virus software is as effective as advertised. Our custom computer security tools offer several unique advantages over store bought anti-virus programs including the ability to detect malware before it becomes a problem for your business.
Data Backup And Data Recovery
Unlike many computer repair shops in the area, we place a huge priority on data backup. It makes restoration efforts go quickly when a problem arises. For our managed IT clients, we provide 24 hour remote data backup, storage and recovery on all systems, servers, internal drives and external drives your company uses.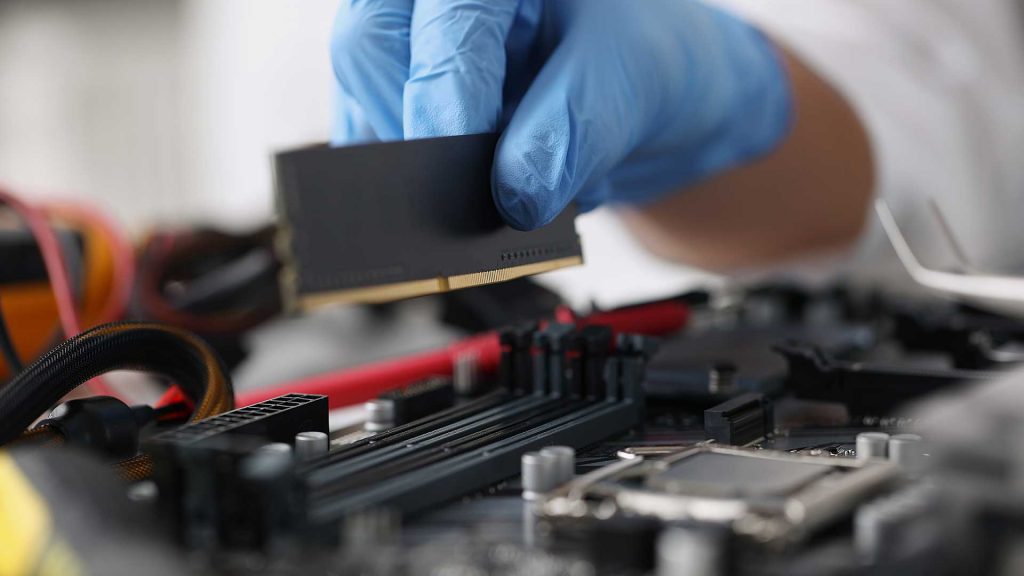 Computer Repair System Upgrades
Computer equipment is one of the largest investments a company can make. That said, we have a large inventory of parts that can help upgrade the performance of any systems rather than having to replace it. Whether you need to run the latest version of Windows or if you need your systems to be functioning at top notch performance levels, we have upgrade solutions that will help extend the life of your PCs and computers.
Memory Upgrades
Most computers come out of the box with either 4GB or 8GB of RAM. Fortunately, these same computers allow for significant upgrades in RAM. The more RAM you have in your system, the faster it can compute and transfer data between components. We often recommend upgrading systems to at least 16MB of RAM whenever possible to make your computers more efficient.
Hard Drive Upgrades
For computer repair needs where storage is important, we can upgrade your system's drives to a solid state drive which is faster and hold a large amount of data without taking up a lot of space in your computer.
System Software Upgrades And Downgrades
We can upgrade your computer systems with the latest version of Microsoft Windows to allow you access to upgraded applications for your business. However, sometimes the latest system software isn't always compatible with the business applications you may be using. So, we also offer a Windows downgrade service for those that require the previous features of Windows for their compatible machines.
Call MetroTech For All Your Technology Service Needs
Don't pay a high price at big box repair shops that don't know your systems. Speak with MetroTech about getting your computer repair right the first time. Call MetroTech today at (727) 230-0332 or contact us on our website here. We can help get any computer system repaired or upgraded, and get your system on a regular service plan to help extend the life of your technology. We look forward to servicing you.