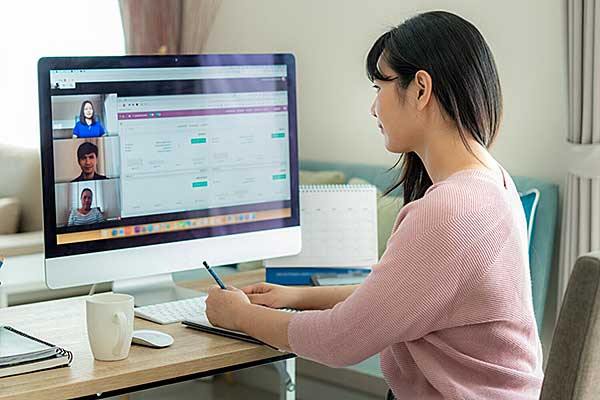 In many areas of the country, Covid-19 cases have increased, causing workers to continue to maintain a remote work environment. Is your business set up for secure access for your teleworkers?
Many consumer technology devices often lack reliability and security has largely been ignored in favor of easy installation. Because devices lack computer security, they are often inadequate and in some cases, can be rejected by corporate networks.
The biggest challenge in getting people set up remotely isn't so much about the hardware but making sure they have secure access to the applications and data they need to perform their jobs, as well as being able to communicate with other coworkers in a confidential environment. Certain cloud based applications and software productivity tools will make life easier for all your employees.
4 Key Considerations When Transitioning to a Remote Work Environment
Use a business grade firewall or VPN to secure access to applications remote employees need to use to do their jobs
Make an employee's workstation accessible using a remote desktop protocol, also known as an RDP application. Software may need to be properly installed and configured in order to make a secure connection.
A commercial power supply with battery backup is also recommended to address power fluctuations at home so worker's can keep their data safe.
WiFi equipment for home use can be slower in speed and not as secure as business grade. Your IT experts can assess your existing equipment and recommend solutions if necessary.
Learn more about setting up a proper teleworking office here, so your employees don't miss a beat.
Need Help Setting Up Your Remote Home Office?
Will remote workstations become the new business model? Only time will tell. With MetroTech's expertise, we are ready to help your business redesign your business workflow. Just call us at (727) 230-0332 for a free consultation or visit our website to learn more.