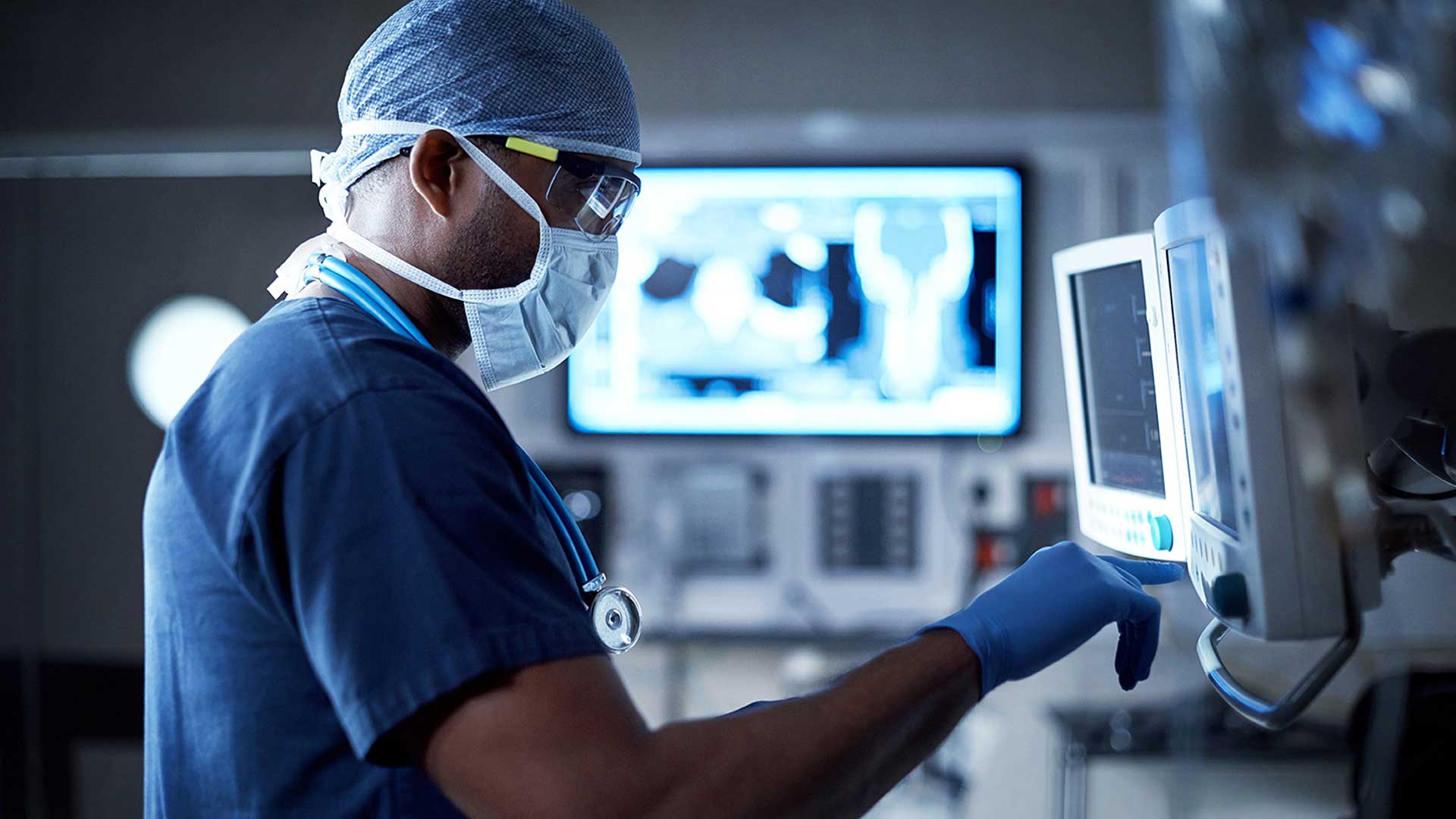 Outsourcing To A Managed IT Services Provider Can Provide Critical Benefits To Your Medical Practice
Even though the federal government have provided incentives for doctor's offices to go fully electronic, many of them still do not use electronic records. The thought of converting from paper forms to electronic seems like an uphill battle that many physicians are unwilling to take on. Plus, even the offices that have converted to electronic records are doing it incorrectly, which is contributing to the mishandling of records and associated ethical issues. With the help of managed medical office IT support providers like MetroTech, physicians can stay ahead of the curve.
In this two part article, we will explore ten ways that managed IT services can improve the efficiency of your healthcare office. This article will address the first five and the next article will address the rest. Let's get started.
Benefits Of Outsourcing Your Medical Office IT Support
1. Stay Ahead Of Cybercriminals With A Ultra Secure Computer Network
According to a study by TechRepublic, nearly half of all businesses in the United States were hacked in 2018. That said, there are very few businesses in existence today that are not vulnerable to cyber crime. Data breaches cost a lot of money to repair and can cause long lasting problems, especially for a medical practice.
When you partner with a technology provider, you don't have to train expensive personnel. The team you hired already have the expertise you need and is included in what you pay them for.
Doctor's offices possess a huge amount of personal patient data. If a hacker can exploit that data, including billing information, it is a quick and easy way for them to make money by scamming the patients. Consequently, other types of hackers can sell patient demographic information as a source of revenue.
When it come to breaches on healthcare records, your best defense is a strong offense. That said, with hired computer services for doctor's offices, your networks are monitored 24 hours a day and remain protected. A hacker will be thwarted before a problem even arises.
2. You Can Stay HIPPA Compliant
Falling out of compliance with HIPPA standards is one of the easiest ways for a physician to lose their license. While your medical team may be entrusted not to share medical information about patients, your computer data is oblivious to ethics. Data that can be easily accessed by the wrong individuals is very likely to end up in the wrong hands.
If you want to stay on top of compliance violations, partnering with a third party managed IT services firm is the best way to avoid HIPPA problems. As a matter of fact, as soon as you fail HIPPA compliance, your office could be at risk for huge fines and face losing its license. A reputable medical office IT support company keeps your network safe and secure. Likewise, it is not only good business for you, it is good for the patients as well.
Updating your computer systems for added security is one of the best ways to stay compliant. Moreover, when you work with a computer services firm, you won't have to schedule any downtime for these activities. In other words, you will not have to pay staff to handle these updates. Everything will be handled behind the scenes during off hours.
3. Cutting Edge Technology Is Always Available
Having access to the latest computer technology makes a dent in you budget. And, that doesn't even include installation and regular maintenance, which can be another item in the budget.
One of the many benefits of managed medical office IT support, is that they have their finger on the pulse of the technology industry. If there is something new that can enhance your office, they are going to know about it. If there is a new way to encrypt patient data or elevate your email system, they will be sure to share it with you.
When you have an in house IT staff, finding time to stay on top of upcoming technology is extremely difficult while making sure the day to day medical computer systems are running smoothly. Luckily, most managed IT companies devote entire personnel to researching new technology as part of the service they offer. So, a company like MetroTech can actually do both.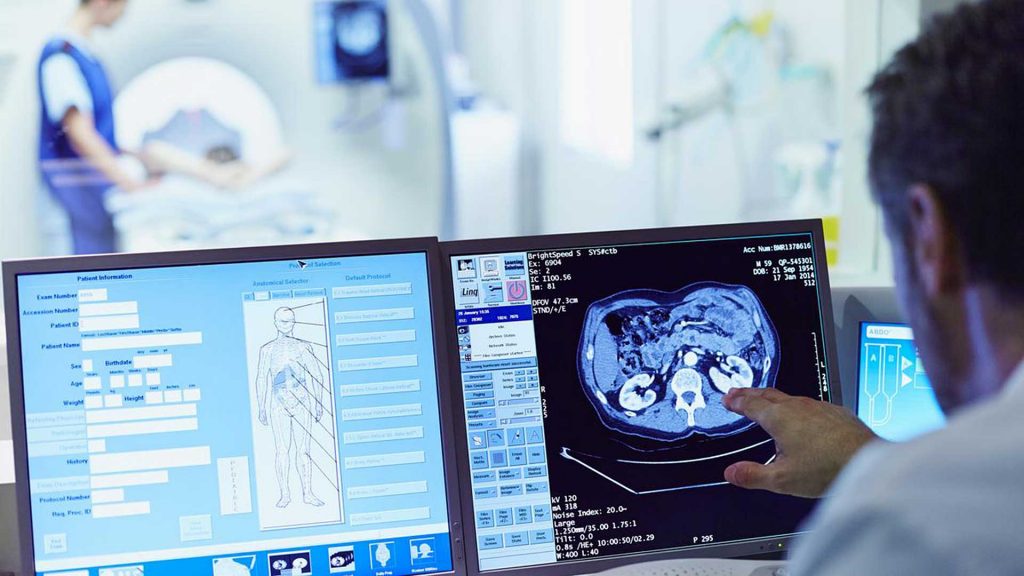 4. Consistent Network Uptime
If your practice uses online tools, apps, software and other types of digital interfaces to engage with patients, you are probably running a server somewhere to handle all that activity. These servers need ongoing regular maintenance and updating. Paying an in house technology staff to manage these updates can be expensive. And, if you fail to update the server at all, you could open yourself up to hackers and breaches. However, that only scratches the surface. Being prepared for hurricanes, power failures and data loss is just as important as dealing with computer security.
With an outsourced medical office IT support company, you won't have to think about any of that. Plus, performing regular server maintenance comes at a fraction of the cost of hiring staff.
Anything that can cause havoc or damage to your computer systems, can have a major impact on your bottom line. A medical IT computer support company can always ensure your data is safe and protected, no matter what disaster awaits.
Secure Systems Provide Huge Return On The Investment
When businesses handle their own software technology, many of them wait until the software is so outdated that it causes problems. Only then will they upgrade. Even then, it is difficult to budget for important upgrades and measure their performance over time. The process can be frustrating for staff who are constantly trying to fumble with inefficient and outdated software.
However, a managed IT provider can manage that process seamlessly and make sure all the important software tools your practice uses on a daily basis is updated on a regular basis. In addition, they can help set up new types of cloud based tools that make patient engagement easier, fully electronic and efficient.
Outsourcing Medical Computer Technology Support Makes Better Sense For Doctors
Whether its HIPPA compliance or hackers, keeping up with the technology used in a doctor's office can seem overwhelming. Thankfully, outsourcing the work to a managed IT service provider such as MetroTech can streamline the complexities. We'll explore part two of this article next. In the meantime, if you have questions about medical office technology, call MetroTech today for a free consultation at (727) 230-0332 or contact us on our website here.